Candidate Quality: How Your Job Description Helps You Get Closer to the Hire
15 October 2019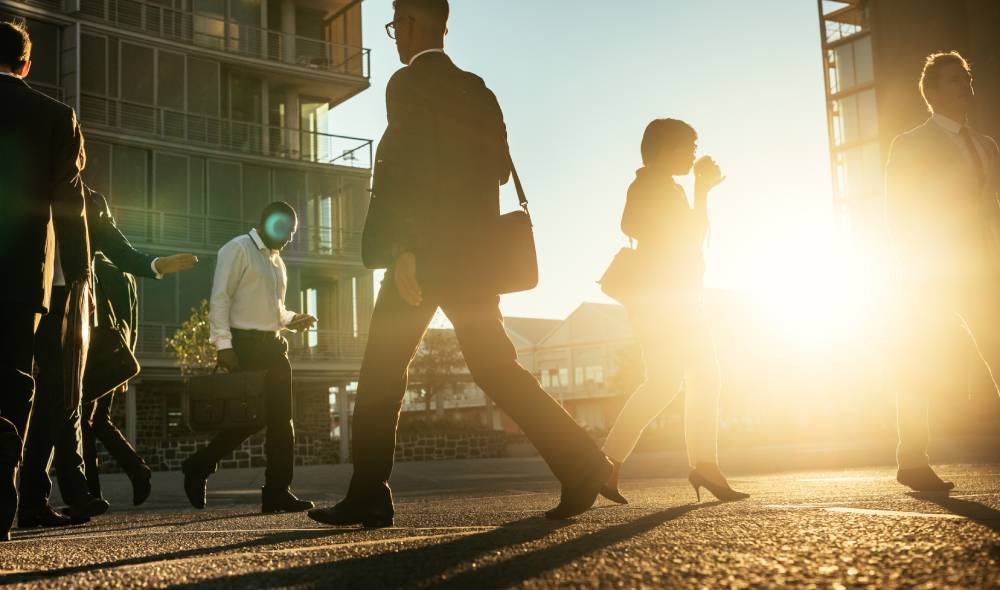 ​​Do you ever look at your candidate list and wonder why some people thought the position you posted was a good fit for them? You've read through their background and are unable to connect the dots. Well, you're not alone.
Although finding a new hire can be time consuming, the process will be much faster if you set the appropriate expectations about your positions early on. Clearly stating what this role entails and who exactly you are looking for in terms of experience will make things easier for all parties involved!
Take a look at your current candidate list. If the majority of your applicants are unqualified, you've got some work to do. The caliber of your candidates depends on the caliber of your job description, so if you're lazy about it, people will notice. So how do you build a strong job description? Read on!
Start by introducing the company and the position to jobseekers
Think of your opening as being a little like a tagline you would put on one of those new dating apps. After all, you will be starting a (hopefully long-term) professional relationship with your next new hire. What can you say about the company and position that is going to make people want more? Be careful not to overdo it, but give it some attention.
The intro is an ideal place to include any soft skills needed in this role and to reinforce the culture of your company. For example, "Natural Look is a full-service beauty bar located in the heart of Shoreditch. We've been in business for over 15 years and have a fun and hard-working staff, dedicated to making our clients look and feel amazing. We need a beauty technician who is passionate, high-energy and personable to join our team!"
Of course, just about everybody searching on Indeed feels they are friendly, personable and reliable. No one is going to tell you, "I'm not going to show up for work some days," so adding it here instead of your requirements list is the best way to engage the reader or redirect them back to search results. But remember, asking the right questions during reference checks and interviews is the best way to identify soft skills, as these are not often addressed on a CV.
Save yourself time by focusing more of your attention on the requirements list later on in the description.
Say the job duties out loud
Verbally explain the day-to-day duties to yourself, as if you were telling your friend about them (and really needed that referral bonus), and take notes.
Many employers feel they need to include information that only speaks to the qualified candidate who already has an understanding of the role. As a result, the description is bare-bones because the qualified jobseeker will know what it means based on the title.
But this perspective can have the opposite effect as it leaves unqualified applicants with more room to interpret the job their own way!
Let's use a painter position as an example. If you list one of the duties as "apply paint to interior and exterior surfaces or structures," you are opening the door to anyone in your area who has successfully painted their living room or kid's bedroom. To avoid this, try explaining what types of structures they will be responsible for painting. Is it a five-storey building? A household? Professional experience only? The details are important.
Showing a candidate what their new life will look like in this role is one of the best things you can do for yourself and your priority list. If someone unqualified sees they will need to "modify existing software to correct errors, to adapt it to new hardware, or to upgrade interfaces and improve performance," they will avoid applying based on a lack of understanding of what this means. But experienced Software Engineers out there will compare this role to previous ones held and apply with confidence if the job is checking all of their other boxes!
Clearly, list the job requirements —  but don't go overboard!
Did you notice how "list" was emphasised above? This is because job searching is a job in itself. Can you imagine if every CV you had to read was in paragraph form?
We've all been through this process and it can quickly go from exciting to depressing if there is information overload. Help jobseekers help you by building a bulleted list so they can mentally, visually and efficiently check if this is going to work out for both parties.
Lengthy lists can cause a jobseeker to only see the bullets relevant to their experience and ignore the ones that are most important to successfully do the job. Indeed data shows job postings between 700 and 2,000 characters get up to 30% more applicants than other job postings.
The common ground here is first stating the minimum requirements. This means that without these, you will not be considered. If you use "preferred" or "desired," it is almost guaranteed most applicants won't have that skill/experience. So ask yourself if this is a make-or-break requirement before officially deciding it is not. Sealing the deal with "required" after those hard qualifications will turn people away for you if they don't have them.
Too many job requirements will overwhelm a jobseeker and leave them thinking it is impossible for anyone to be qualified for the role.
Highlight the benefits
Now that you've sold the position to a qualified audience, it's time to sell yourself against your competition. Not many people will sacrifice their time for a company unwilling to give back, so if they're a great fit, why not show them how valued they will be if they choose you?
By disclosing some of the benefits, you will find that the right candidate wants you just as much as you want them because you have what each other wants and needs out of this role. If you don't show candidates that you take care of your employees, they will find a company that does. Benefits are competitive these days, so show what you have. Do you offer private health insurance or a competitive pension scheme? Do you get free lunch every day? Are dogs allowed in the office? These are some things people may want in a new job.
Don't have the ability to offer unlimited PTO or any of the perks some tech industries do? Not a problem. Not everyone is looking for the same things: the main thing is to be transparent about what you can offer.
Conclusion
The next time you write your description, share it with the least qualified person in the office. Ask them if they would apply, and if so, why? It could also benefit you to see if you can identify any trends in the types of candidates you are getting. This can help you understand what to do differently.
The hiring process should be exciting — after all, you're getting a new employee with a fresh perspective and potential to help your business in whatever way necessary. You may not get it right the first time, but knowing what to look out for can help you use trial and error to determine what works until you start to see a steady flow of qualified applicants.